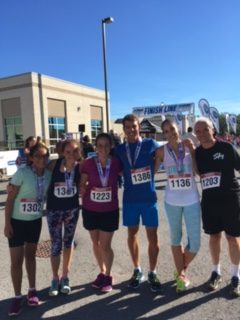 In September, a team from Central joined Johan and his team from Cambridge Memorial Hospital in the Run for the Grapes in St. Catharines.
And the numbers are in. The run raised $5,933 for Rachel's Home. This money will help us ensure that the children at Rachel's Home continue to have a safe Christian home and a quality education. With your help, we are building a better future.
Thank-you to everyone who participated and everyone who supported our efforts. We'd like to extend a special word of thanks to Johan and his team. They've been there for us, running and raising money for Rachel's Home for 7 years. Their support has been crucial to our efforts to make a difference in the lives of orphaned and vulnerable children.