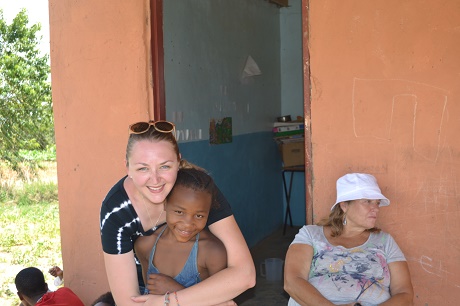 Sometimes, amid the noise and confusion of Christmas, we forget the real meaning. Its about more than just gifts. Its about more than just a baby. Its about change, radical change. Jesus came to save creation from the chaos of sin and strife. Jesus came to change the world.
In a little corner of Africa, in a place called Maputsoe, our friends, Steph & Hilda, brought a little of that change into the lives of 100 children. These children, some orphans, were shown a little of God's love. A Christmas dinner, nothing fancy, but a special dinner none the less, and a school uniform, seems so little and yet it means so much.
To everyone who supported the poster-board, thank-you for your support. You showed the real meaning of Christmas, not just by sharing a little gift, but also by making a real difference in the lives of these children.
The poster-board will remain. Funds raised will support the high school kids at Morati.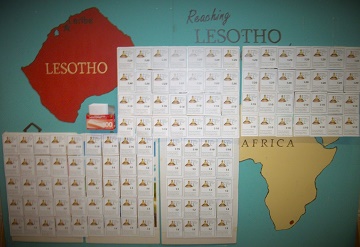 Merry Christmas and Kea leboha
Your Missions and Outreach Committee.