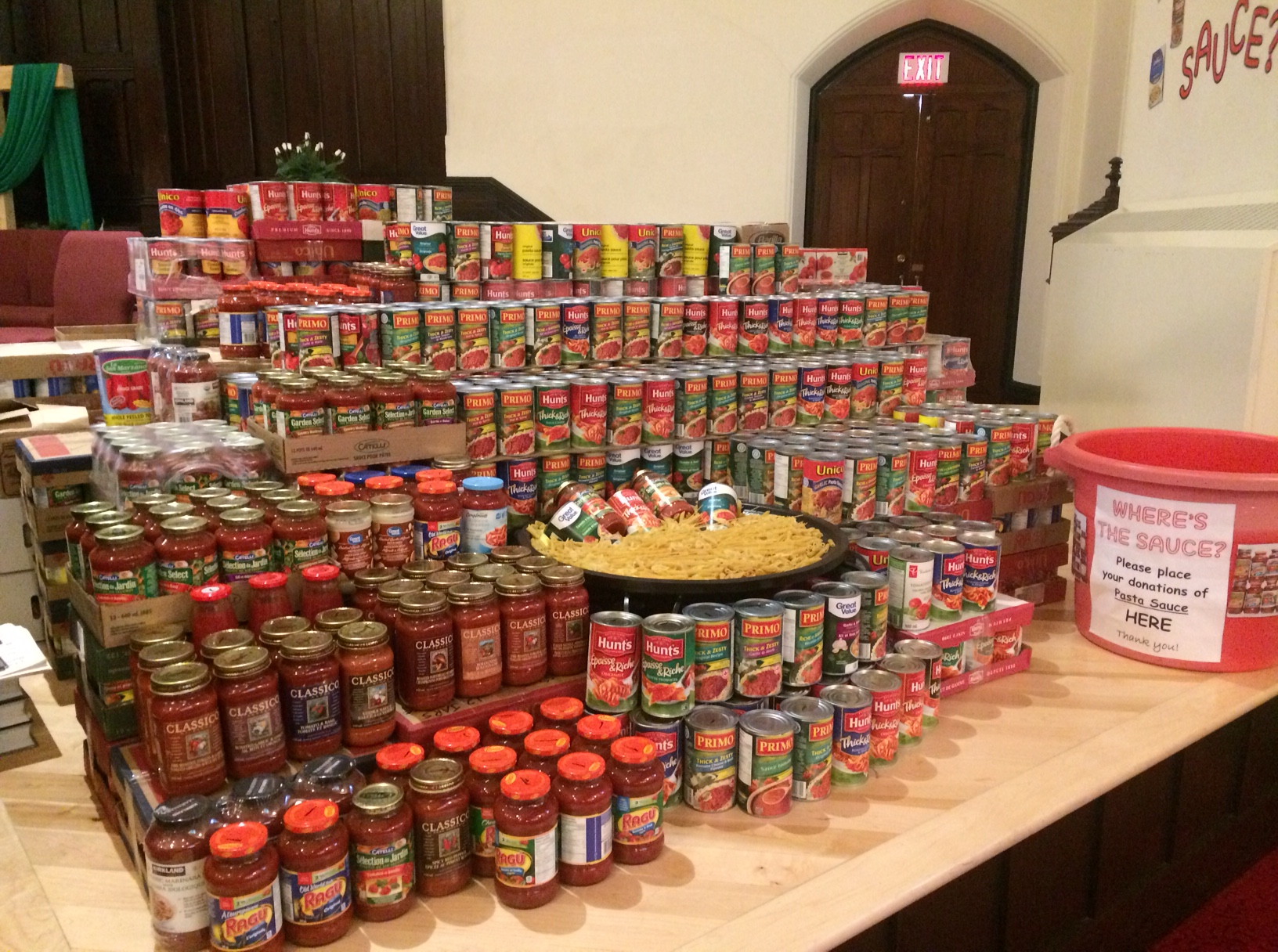 This week's haul, with 71 cans, wasn't huge, but it did bring our total to 2,846 cans.
3,000 is still reachable, but with just one week remaining, we need one last big push. So, Central let's make this happen. If each of us brings one can of pasta sauce next week, we will reach that goal.
Remember Central, every can we collect helps our friends at the Cambridge Self Help Food Bank make a difference in our community.