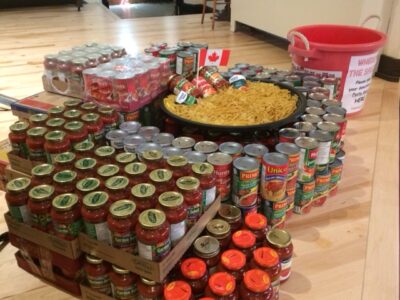 By this point last year, we'd hauled in 447 cans. It was a pretty good catch. This week was a bit slow; just 109 cans, bringing us in off the pace at 407 cans.
2,500 is one can per person per week. That's less than a dollar per person per week; a small price to pay to make a real difference in our community.
So yes, I'm turning up the heat. We can do better. Let's get going! Remember, every can we collect supports the work of our friends at the Cambridge Self Help Food Bank.