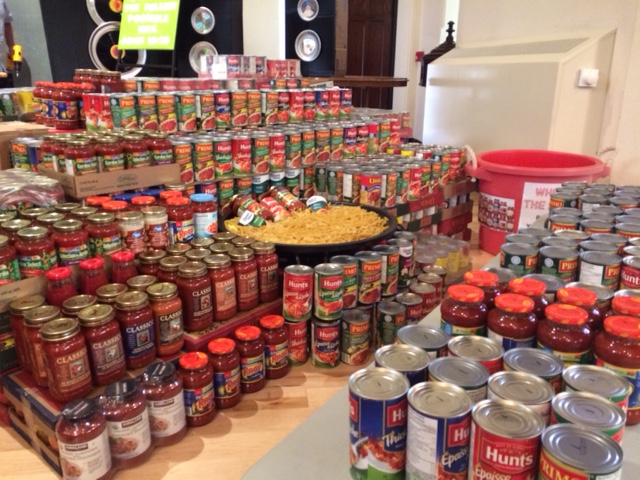 Just 34 cans! That's how close we came this week to reaching our goal of 2,500 can of pasta sauce for the Cambridge Self Help Food Bank. It's clear now that we'll blow pasta our goal next week. Thank you to everyone who has contributed this far.
Our kids at Summer Blast contributed 81 cans of pasta and 31 other items to our summer food drive. Congratulations and thank-you to everyone who worked so hard to make our VBC a success.
But, let's keep this up. Remember, every can we collect helps our friends at the Food Bank make a difference in our community. So, keep hunting for those bargains, keep posting sales to our Facebook page and keep those cans coming in.