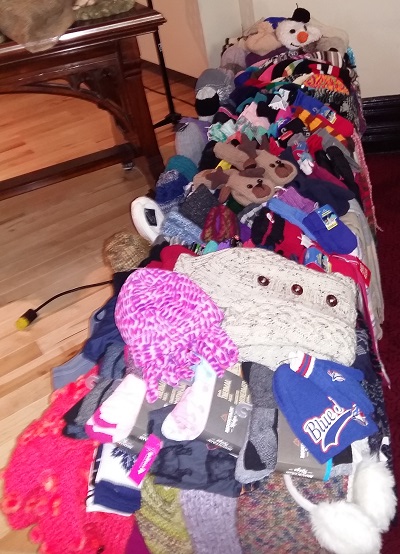 To date we collected 176 items:
28 scarves
19 pr. Socks
6 sweaters/hoodies
40 hats
1 pr. Child's leggings
3 hat/mitten sets
73 pr. Mittens/gloves
1 pr. Child's ear muffs
1 headband/ear warmer
4 neck warmers
The tree will be up until the end of January, so hopefully the 'second haul' will be just as wonderful! Everything that we collect, goes to support our friends at the Cambridge Self Help Food Bank. If you're not the knitting type and you don't like shopping, you can still support our campaign, by donating here.
%CODEGIVE%
Thank-you to everyone who has contributed to the tree thus far.