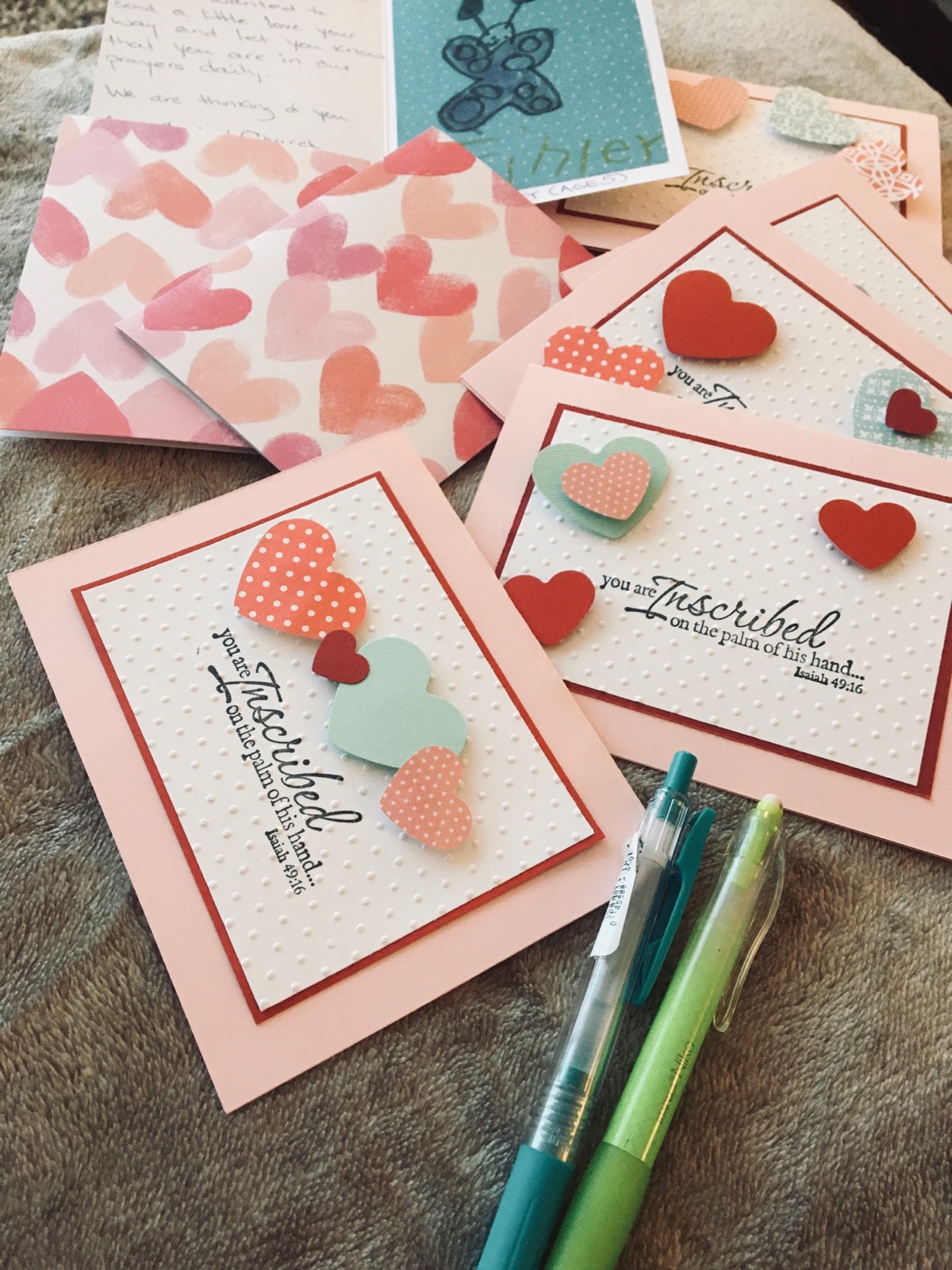 Our children, in Grades 1 – 5 from KidsZone, had a great opportunity to put some of their teaching into practice in the weeks before Valentine's Day. They had been learning about compassion – showing love and caring to others in need.
Their Bible memory verse taught them, that just as God cares for us, we should humbly treat others with fairness, kindness, love and forgiveness. In time for Valentine's Day, the children created some lovely cards full of messages of hope and love.
Then they assembled twenty-two bright red gift bags with their cards, chocolates, cookies, and other treats. Central newsletters were also included. Central Cares volunteers then delivered the gift bags to our shut-ins for Valentine's Day.
What a wonderful way for our children to show their compassion for others in our church family. They are such a blessing!