Our mission in Lesotho began in 2006 with Rachel's Children's Home. Rachel's Home, started as a small orphanage in Maputsoe Lesotho. Over time, it evolved into an orphanage and community school. In 2013, several issues, including serious health problems for its founder and managing director, forced it to scale back. It currently is a pre-school. It's also home for four young people, all orphans and all graduates of Rachel's Home, attending Morate High School in Leribe.
As Rachel's Home evolves, so to has our mission in Lesotho. We still support the pre-school and the high school students. In addition, we support Joyce, a young woman, also a graduate of Rachel's Home, who is currently attending university in South Africa.
This tiny orphanage has quite a track record. Four of its graduates have gone on to post-secondary education. Sisters, Libuseng and Tsepang graduated from Lesotho National University and Joyce is currently in her third year in university in South Africa.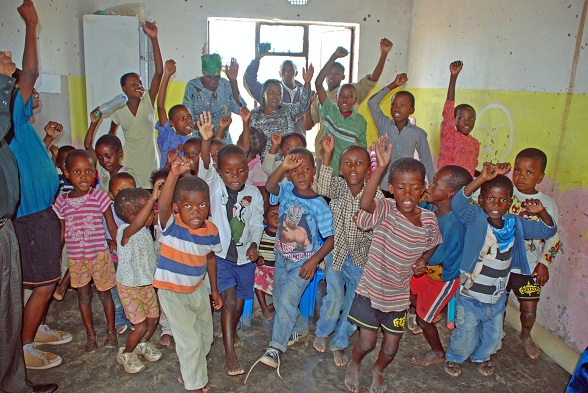 You can help us by supporting the "Change for Lesotho" box, by supporting our events, or by sponsoring a child.
Please prayerfully consider helping us raise these children out of poverty!
For more information, please contact us at rachelshome@cpcmail.ca