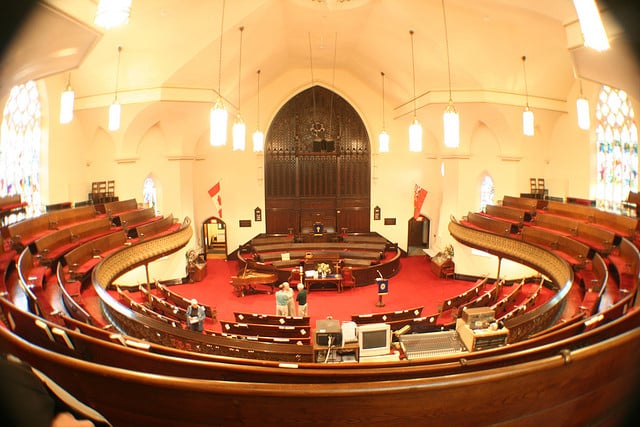 We are going to abandon the live broadcast of Church services on Sunday mornings.
Our internet connection simply isn't fast enough and, because downtown Galt is so poorly serviced by internet providers, we would need to rent multiple lines to achieve the bandwidth we require. This would be cost prohibitive.
If fiber or cable finally reaches the area around the church, we will upgrade our internet and resume live broadcast. In the meantime, we will record the service and post it to Youtube during the week following the service.