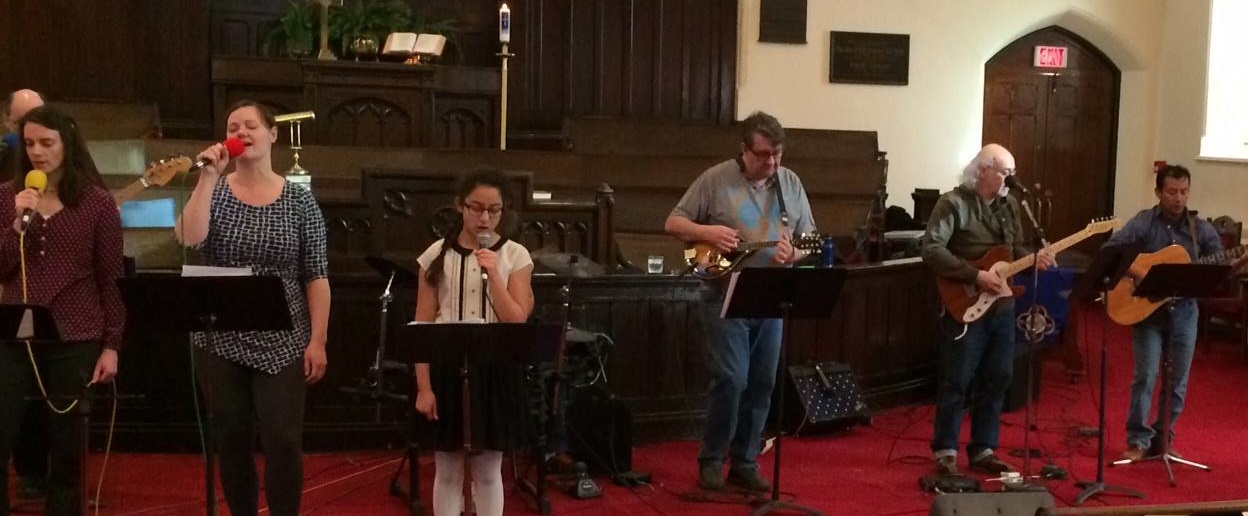 Our Praise band leads our 9:15 service. Every week, its just a little bit different. We have guitars, a mandolin, drums, keyboard, a piano and who knows what else. Several of our youth perform regularly in the band.
Practice is on Tuesday nights. If you're interested, stop by one evening.
In addition to leading our praise band at our 9:15 service, our music director, Brad Paddock, leads our choir in our 11:00 service. The music at this service is more traditional. In addition, from time to time, we have guest performers.
Our choir practices Thursday nights between September and June @ 07:30pm. Members of the congregation who wish to give it a try are welcome to come out to practice.
For more information, please contact Music@cpcmail.ca