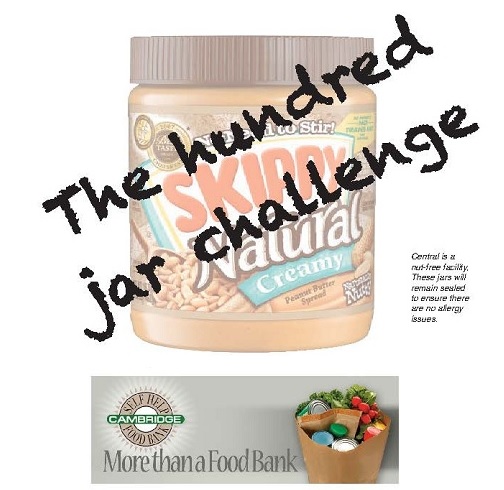 Again this summer, we are challenging you to donate peanut butter over the summer.
As we collect them, a pyramid will be built on the pulpit behind the choir loft. Our goal is to collect 1oo jars.
All jars collected will be donated to the Cambridge Self Help Food Bank.
Meat is often in short supply at the food bank and peanut butter, as a good source of protein, is an important meat substitute.
Let's build that pyramid.