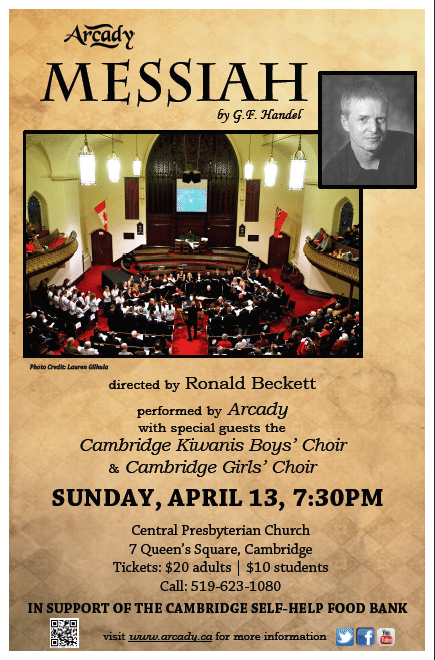 Arcady will be performing Handel's Messiah in the sanctuary at Central Presbyterian Church on Palm Sunday, April 13th @ 7:00pm
There will also be special guest performances by the Kiwanis Boy's Choir and the Cambridge Girl's Choir.
Central's Missions and Outreach Committee welcomes you to join us for this special event.
Proceeds from the event will support the Cambridge Self Help Food Bank.