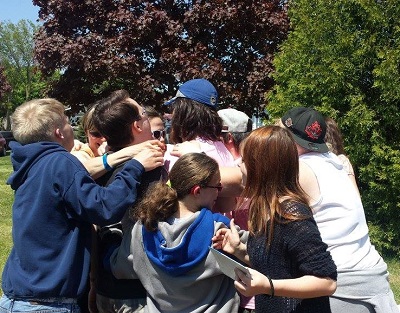 On behalf of Central, we the Interim Youth Leaders, would like to extend a heartfelt thanks to the Domm's for their gracious hospitality in hosting our end of year party.
With a barbeque, swimming, beach volleyball and campfire, a great time was had by all.
To all our Youth, thank-you for helping us through this period of transition. Have a wonderful and safe summer. You can continue to follow us on Facebook over the summer and we look forward to welcoming you back next fall.