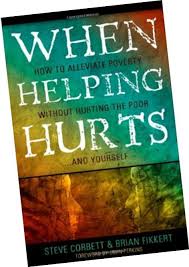 How do we make a positive difference in our world?
We will be studying "When Helping Hurts..How to Alleviate Poverty without Hurting the Poor and Yourself". This book articulates a biblically based framework for addressing and alleviating the root causes of poverty.
The study will be Sunday evenings at 7:00pm, starting February 1st.
For More Information, please contact Greg Gowing at gvgowing@rogers.com